Say bye bye to sugar
Regular price
Rs. 598
Sale price
Rs. 558
Unit price
per
Sale
Sold out
🚚 Estimated delivery between
View full details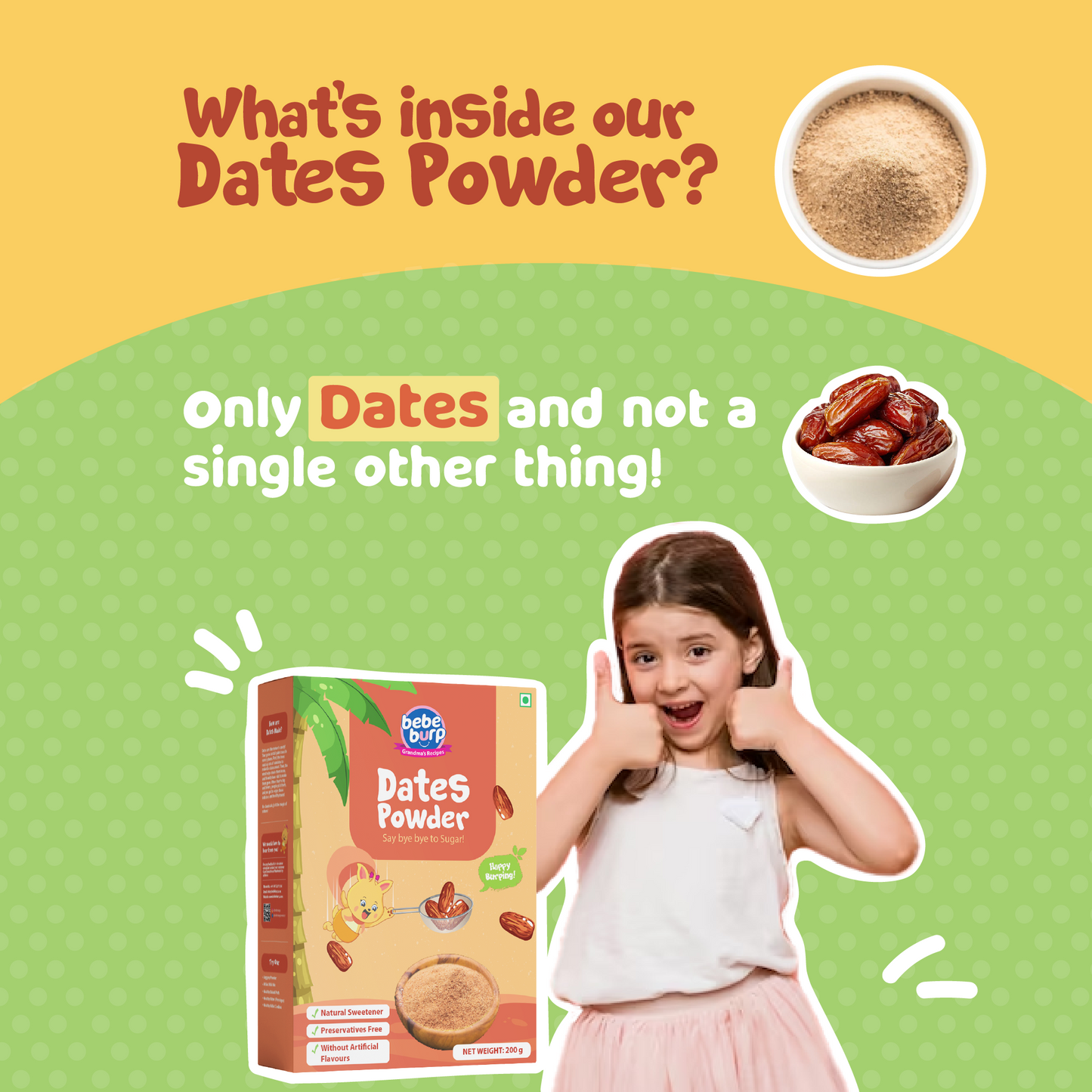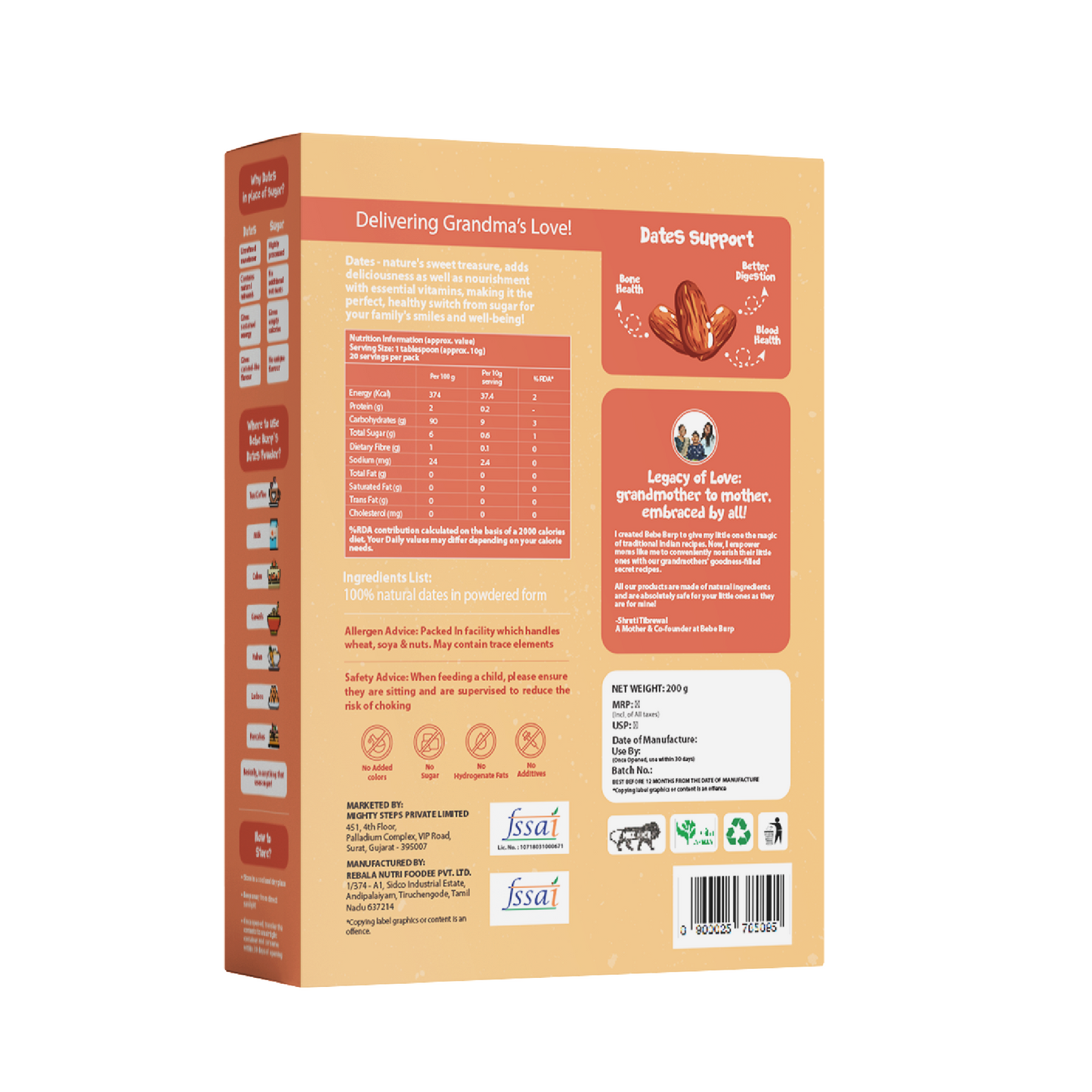 100% Millet Made, 100% Natural , Traditional Grandma's Recipe , No Preservatives , No Artificial Flavours, Tasty & Yummy, Trusted by More Than 80000 Mothers
100% Millet Made, 100% Natural , Traditional Grandma's Recipe , No Preservatives , No Artificial Flavours, Tasty & Yummy, Trusted by More Than 80000 Mothers
Collapsible content
Ingredients

100% Natural Dates and Jaggery in powdered form
How To Use

Smoothie Sweetener - Add a teaspoon of Date Powder to smoothies, tea, and coffee to kick-start yours and your child's day on a sweet, healthy, and lip-smacking note.

Porridge to Please - Stir a tablespoon of Date Powder into a bowl of homemade porridge for your little one, to make them relish this wholesome mix with a smile.

Baking Best Friend - Swap refined sugar with this all-natural Date Powder to whip up some guilt-free cookies, cupcakes, and more for your kid's sweet tooth.

Benefits

Date & Jaggery powder is like nature's candy! It sweetens up their snacks and treats without the wild sugar rollercoaster, keeping their energy stable.

These nutrient powerhouses come loaded with vitamins, minerals, and fiber that are great for growing kids.

This all-natural sugar alternative comes with no sneaky preservatives or artificial sweeteners. It's just pure, sweet date goodness!


FAQ

How exactly is this Date Powder made?
Our Date Powder is a cool, natural sweetener made by drying dates and then grinding them into a fine powder. No funny business, just pure date goodness!

Is it really a healthy choice for my kiddo?
Absolutely! Date Powder is like a sweet secret from Mother Nature, loaded with good stuff like fiber, vitamins, and minerals, making it a super healthy option for your little one.

How much should I use in recipes for my little one?
Begin with a 1:1 ratio when substituting date powder for sugar. If your child wants it a bit sweeter or less sweet, you can adjust from there.

Is it safe for kids with food allergies?
Our Date Powder is generally safe, but it's always best to be cautious with new foods. Dates can be allergenic for some, so introduce it gradually and watch for any reactions.

Can I use it for babies and toddlers?
Yep, you sure can! Date powder is gentle enough for the little ones. Add it to baby food or make tasty snacks for your toddler. Just go easy on the amounts.