Welcome to #ASKMOMS World!
Dear Wonderful Moms,
Step into a world of shared experiences, laughter, and support – your very own sanctuary in the bustling world of
motherhood. Here at our Mom's Community, we celebrate the incredible journey of motherhood together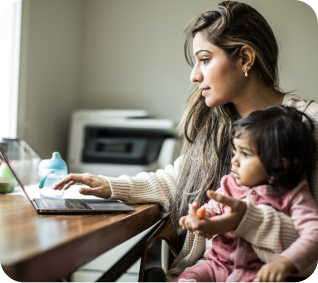 Join the Conversation
Share your stories, joys, and challenges. From the first steps to the 'mom wins' of the day, this is the place to connect with fellow moms who truly understand.
Advice & Tips
Got a trick that makes mealtime a breeze or a secret to managing the chaotic mornings? Share your wisdom and gather new insights!
Mom Moments
Let's cherish those priceless mom moments together – the heartwarming, hilarious, and even the 'oops' ones that make us all human.
Self-Care & Wellness
Remember, self-care is essential. Discover ways to nourish your own well-being, because taking care of you is taking care of your family too.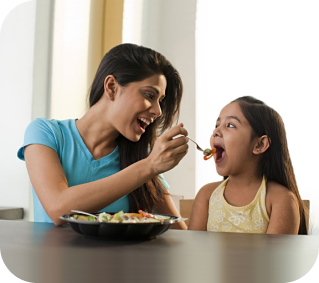 Healthy Feeding
Book free consultation with our expert nutritionists specifically tailored for your baby's needs.
Announcements & Events
Stay tuned for exciting events, webinars, and challenges tailored just for you. We're all about empowering you in your role as a supermom!
Together, we navigate the beautiful chaos of motherhood, making lifelong friends and unforgettable memories
along the way. Feel free to introduce yourself and start a conversation – we can't wait to get to know you better!

This is a place for moms to connect, get your queries solved from experts, support each other, and share their
experiences. Whether you're a new mom or a seasoned pro, we're here to help you make the most of motherhood. So
come on in, take a seat, and let's chat about all things mom-related!
Collapsible content
TERMS & CONDITIONS

1- Post only genuine queries.

2- No Spam or Promotions

3- Ask Questions in Group 11am- 7pm| Mon - Sat |



FAQ

1. Who can join this group?
This group is specially curated for all the mommies & dadies out there who plan on giving only the
best for their little ones.

2. Is it free to join?
We charge in terms of love, care and support! No hidden costs!

3. Are there nutritionists in the group?
Yes, there is a nutritionist in the group that will help you solve your queries!

4. Is the group open for all?
This group is open only for parents - all around India!